Thymus gland
The Thymus of a ful-term fetus examined in situ

http://en.wikipedia.org/wiki/Thymus
Thymus gland structure: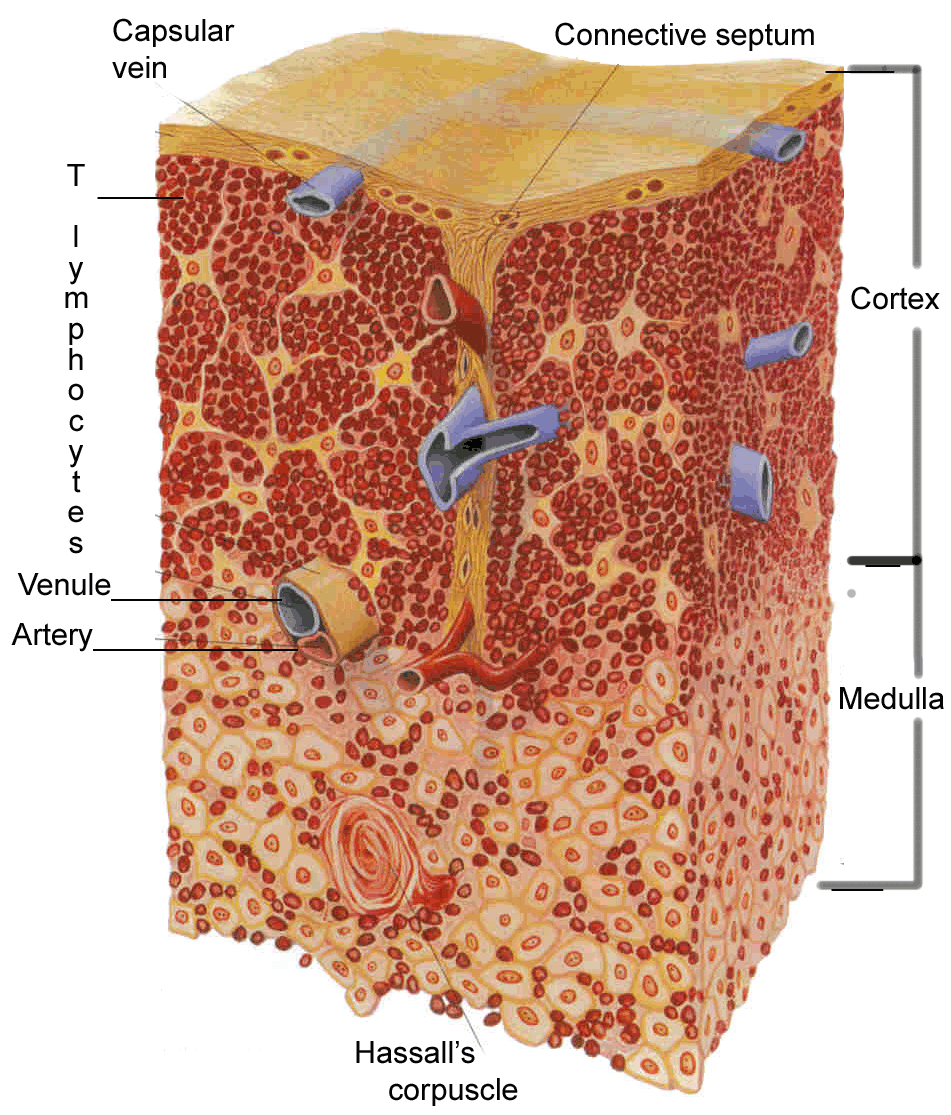 The thymus is of a pinkish-gray color, soft, and lobulated on its surfaces. At birth it is about 5 cm in length, 4 cm in breadth, and about 6 mm in thickness. The organ enlarges during childhood, and atrophies at puberty.
When animal thymic tissue is sold in a butcher shop or at a meat counter, thymus is known as sweetbread.
The thymus controls the development of lymphoid tissue and the immune response to infection. In the two thymic lobes, lymphocyte precursors from the bone-marrow become thymocytes, and subsequently mature into T cells. Once mature, T cells emigrate from the thymus and constitute the peripheral T cell repertoire responsible for directing many facets of the adaptive immune system.
Loss of the thymus at an early age through genetic mutation or surgical removal results in severe immunodeficiency and a high susceptibility to infection.
---
Thymates, Inc., P.O. Box 1205, Duluth, GA 30096 www.thymate.com
Phone: 770-623-4115 / toll-free:1-888-484-9628
Email: thymate@thymate.com
This information is for educational purposes only and is not meant to diagnose, treat, cure, or prevent any disease or disorder or to replace professional medical advice. Please consult your physician when using this and other food supplements. This literature may be reproduced in whole without legal ramifications